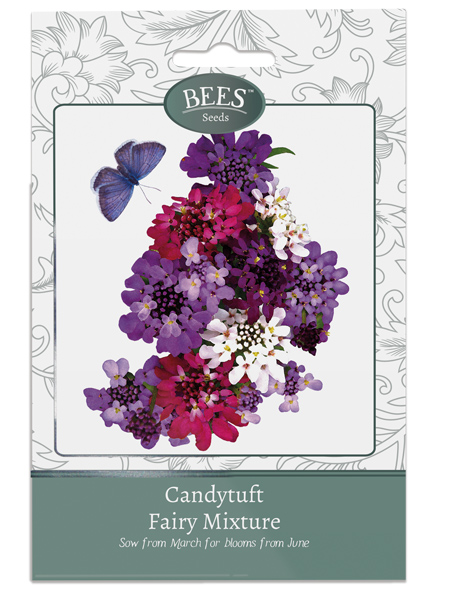 Seed Pack
Barcode:5055128613316
---
Candytuft
Fairy Mixture
Growing Height: 20cm
Plant Type: Hardy Perennial


Easy to grow, compact plant, producing dwarf flowers throughout the summer. Fairy mixture will fill borders and containers with a multitude of showy blooms in shades of pink, lilac, and white. These colourful, scented blooms attract butterflies.

Simply sow seeds directly outdoors from mid-March until June, into finely raked, moist compost, when the ground is a little warmer. Germination can take up to 3 weeks. When seedlings are large enough to handle, thin out to approximately 20cm, as they will spread out as they grow. Alternatively sow in September for flowers early the following summer. Candytuft will flower from June until September.

Sow seeds in intervals to spread out flowering time for summer long colour.
Opt for a sunny spot, ideal for filling bare patches in borders and patio gardens.
Further Information
Do not eat ornamental flowers or seeds.
Some plants can be harmful if consumed or cause irritation if touched.
Always wear gloves when gardening and wash hands thoroughly when finished.
See our list of potentially harmful plants here.
---
---
Copyright © 2020 G Plants Ltd.